Targeted Advertising (or "targeting") Is an advertisement, shown to that audience, which meets the requirements, specified by advertiser.
Not to be confused with contextual advertising.
Contextual advertising (or "context") Is a keyword ad, by which the user searches for goods or services himself. Work goes directly with a hot audience, who is ready to buy, based on specific requests. While targeting focuses on the demographic and psychological data of the audience. That is why it is very important to know all the characteristics of your CA., to get right on target.
The benefits of targeted advertising:
Personalization. An individual approach to each segment of its target audience is possible..
Low entry threshold. Targeted advertising budgets have less context.
Quick return. Gathering statistics and performance a few days after the start.
Flexible search criteria. A large number of targeting options allow you to find a very narrow audience.
Easy testing. Thanks to the quick collection of statistics, various hypotheses and ideas can be tested..
Competitiveness. You can and even need to target your ads to competitor communities.
Of the minuses:
High competition. Small budgets, which you can target, and a wide audience attract small businesses. Therefore, the number of advertisers is growing every year. This is especially felt on holidays.
Inconsistency of user data with reality. Neural Network Targeting Systems, however, they cannot 100% define user accuracy. Especially if he intentionally indicates incorrect data.
AdBlock blocked. Like any other online ad, target can also be blocked.
Weak motivation. Context works with a hot client, which goes to the Internet with a specific request. Target shown to user., who may not have a desire to buy at the moment.
Audience burnout. Ads and audiences need to be changed regularly, since they stop attracting attention.
Wide audience. This is a plus and minus. Young people and pensioners have different needs and, unknowingly, you can merge the budget into a pipe (if the advertiser will not segment the audience).
So how does targeted advertising work??
When filling out a profile, the user indicates all the necessary data about himself: age, floor, education, Job, interests, religion, marital status, political views.
Advertiser, when creating an ad in an advertising account, can specify any of these parameters, to target those users, which are interesting to him. Ad networks also track subscriber activity: likes, reposty, views, comments. And on the basis of this information they show the most relevant advertisements, trying to reach the most targeted audience for the advertiser.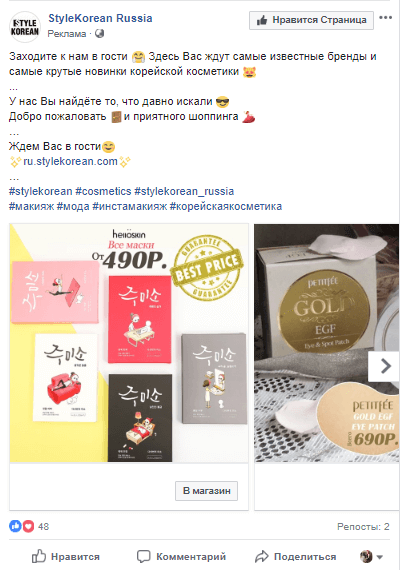 That's why, to reach through targeting, is necessary:
know your target audience exactly;
understand user psychology;
keep abreast of social media trends;
know, what are potential customers interested in.
How the budget is formed.
Target as well as context, works on the auction model of advertising. More advertisers per audience, higher bid for promotion. There are always a large number of advertisers in some segments of the audience., from this they are always more expensive: eg, business topics. Also, when a large advertiser enters the market, actively advancing in social networks, rates increase significantly.
Payment for advertising is either per click, either per thousand impressions. The choice of method depends on the audience and the advertised product.
Facebook is the largest social network in the world.. Also, for those who don't know, Instagram belongs to facebook.
Target ads on these social networks.. Both social networks are popular with advertisers., as they have a total volume of millions of users.
And we remember, that the more advertisers, the higher the price tag for promotion.
Where can I see ads in the FB and Insta?
You can see ads in 4 placements.
The note. Placement - these are resources where advertising is placed and where it is broadcast.
Facebook, on Instagram, Audience Network и Messenger.
Accommodation is available on mobile and desktop devices.
FB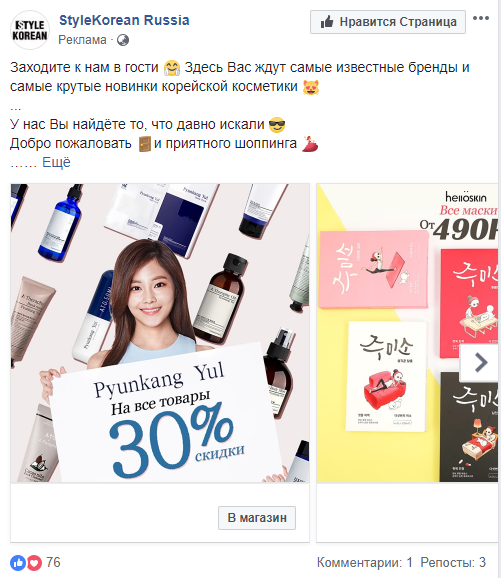 Instagram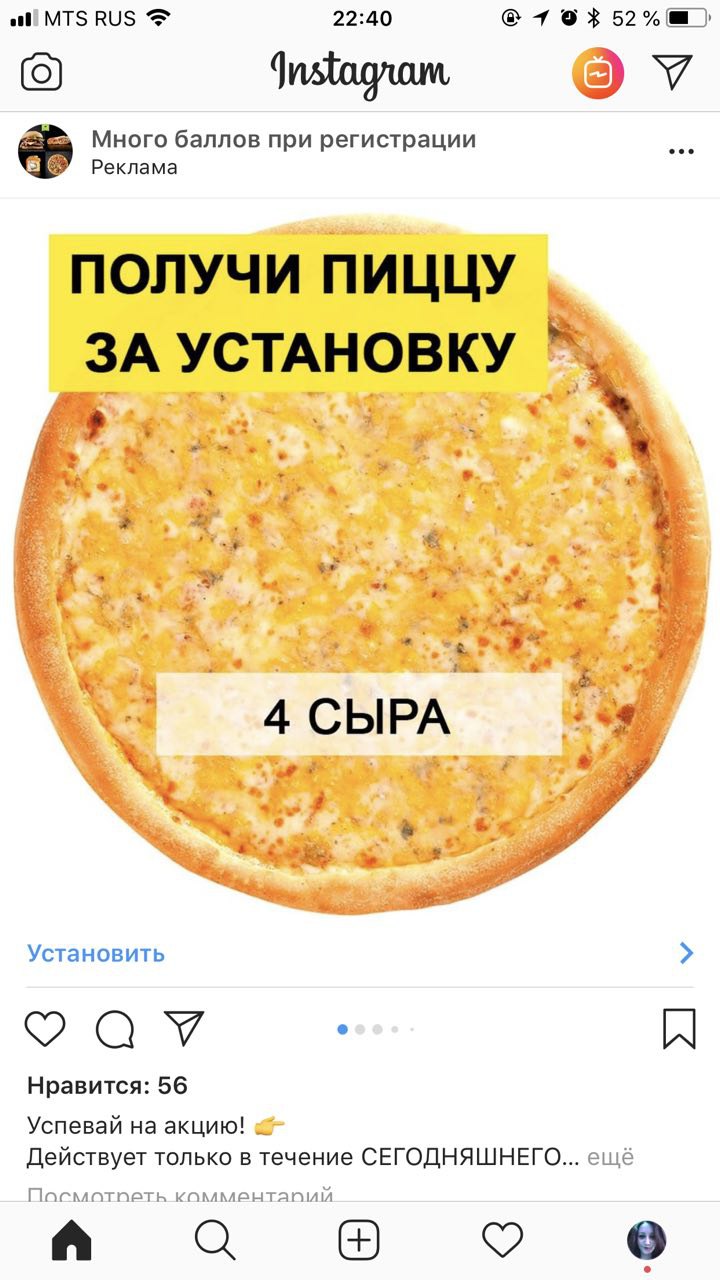 Audience Network Is the FB advertising network (third-party applications or sites, who display Facebook ads on their pages)
Messenger - Ads in the Messenger app on mobile devices.